India Acumen Fellowship
Be notified of the next fellowship:
Spain Fellowship
Be notified of the next fellowship:
India Fellowship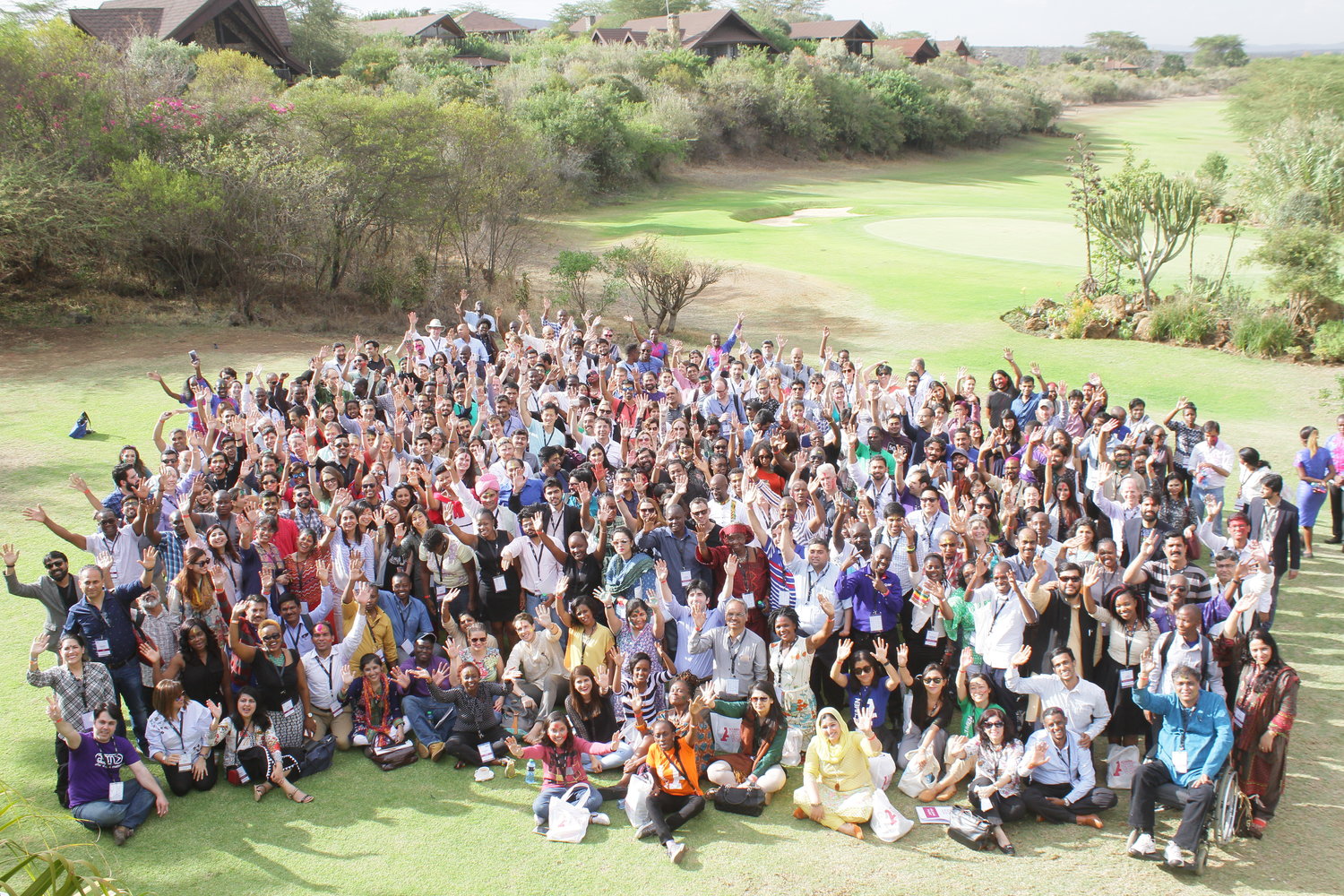 Application for the 2023 India Acumen Fellows Program are now closed. Dynamic and bold leaders from nearly every walk of life who are committed to creating meaningful change in India are encouraged to apply for the fellowship program.
When is the India Acumen Fellowship starting?
The applications for two cohorts of the 2023 India Fellows Programs will open starting October 10, 2022.
We will begin the Fellowship Year in March 2023 for the Spring Cohort and in June 2023 for the Fall Cohort. We will be announcing the schedule of the program and other details by mid February.
What is the India Acumen Fellowship?
Practical skills meet moral imagination in this intensive year-long leadership development program designed to equip extraordinary individuals with the tools, mindset, and community to tackle poverty and injustice within their communities.

Cohort-Based Seminars

Virtual Content

Self-Reflection

Real-World Applicability
Year 1
Join a diverse cohort of social change leaders in a rigorous year-long experience
Improve your capacity to innovate and drive change with a mix of in-person and online seminars and workshops
Drive initiatives focused on fighting poverty and injustice
Part-time — you stay in your job
3-4 hour assignments every week
Beyond Year 1
Be a part of a lifelong accompaniment that extends beyond your first year
Join a larger local and global community of social leaders committed to a world beyond poverty and injustice
This year, our India Fellows Program will bring in 40 dynamic individuals as part of two cohorts, Spring and Fall. These individuals are committed to creating meaningful change within India. Fellows come from nearly every walk of life and demonstrate their proven ability to create impact within their sector. India now has a community of over 225 Fellows and Accelerator participants practicing moral leadership. This diverse community becomes a space for deep knowledge sharing, trust, partnership, peer coaching, and accompaniment.
What makes a Fellow?
Our fellows are extraordinary leaders who dare to embrace the difficult journey of social change. Here's what we want from you—and what you can expect from your cohort:
Entrepreneurs:

Leaders of both for-profit and non-profit organizations providing critical goods or services to the underserved.


Intrapreneurs:

Leaders who are bringing to life new initiatives or approaches within the organization. The focus is on designing, testing, incubating, and implementing ideas that enable the organization to pursue its purpose.


Organizational Builders:

Leaders who play an integral role in building the organization. The focus is on building the internal blocks, systems, and processes that enable the organization to pursue its purpose.
Transformative Journey of Fellows
In The Fellowship Program You Will:
Learn to catalyse and embrace the gradual and meaningful process of creating change at the personal, organisational, and societal levels


Cultivate the ability to lead effectively when opposing but interdependent values are in tension


Understand how to lead diverse stakeholders through recurring and complex challenges


Develop the capacity to tell meaningful stories that speak across lines of difference and move others to action


Examine your identities, values, and choices that have shaped your journey till now and cultivate a deeper understanding of yourself and your work in a broader context


Explore the meaning of a just society and the moral and historical foundation of social change through text-based dialogue


Navigate systemic problems and design more effective interventions using moral imagination


Question your assumptions and beliefs about leading effective change


Be supported and accompanied by a cohort of like-minded peers persevering in the process of driving social change
Our curriculum draws on powerful leadership frameworks, tools, and approaches, including Adaptive Leadership, Authentic Voice, Good Society Readings, Immunity to Change, and Polarities Management.
Application Process
Our application process consists of these stages.
Stage 1:

Apply online through the application form — what are you telling us? Applications open on 10th Oct and close 25th Nov, 2022

Stage 2:

Complete your online assignments — what are you showing us? Assignments open on Dec 17th, 2022 and close on Jan 6th, 2023

Stage 3:

Attend the Selection Conference — why is this the right time for you to be a Fellow? The Selection Conference is on Feb 10th and 11th, 2023

START:

Embark on the

Acumen Fellowship journey in March (Spring cohort) and June (Fall cohort)
Do you want to know more about the Fellowship?
Subscribe to our email list to stay updated on the fellowship program.
Frequently Asked Question
What is the Acumen Fellowship?
What is the Acumen Fellowship?
The purpose of the Acumen Fellowship is to develop a community of leaders who challenge the status quo, work across lines of difference, and inspire their communities to believe in a brighter future.

The Fellowship is the start of a journey towards mastering the skills, attributes, and values of moral leadership: a combination of empathy, immersion, understanding, and action. What binds our Fellows is shared values, a common commitment to a world beyond poverty and injustice, a pledge to accompany one another, to help and celebrate one another, and to hold each other to account.
Who are Acumen Fellows?
The Fellowship is designed for individuals who are currently leading or are an integral part of building an initiative whose mission is to eradicate poverty or injustice. We bring in leaders who have identified their leadership gaps and have the audacious and courageous belief of shifting the needle. Our Fellows are of all ages, come from diverse cultural, geographic and socioeconomic backgrounds and work across multiple sectors.

Acumen Fellows understand that poverty extends beyond income levels, and that the opposite of poverty is not income: it is dignity. Dignity is freedom. It is having control over decisions that affect our lives.
Fellowship Eligibility
Do I have to be working in a social enterprise to be considered for the Fellowship?
No.
Although many of our Fellows do work in social enterprises, Fellows can be working in any sector (including for-profit, non-profit, government, etc.).
How will participants be selected?
There will be 3 stages to the entire application process. The final stage will be a Selection Conference held for 2 days where the applicants will go through group discussions, panel interviews and a few other activities based on which the Acumen team will select the final 20/40 (depending on the number of cohorts) who will be a part of the fellowship journey.
Is the Fellowship only open to entrepreneurs?
No.
Fellows go on various career paths and personal journeys over their lives, but many of the Fellows we've seen over the years include:
Entrepreneurs who have founded or are leading a for-profit or non-profit organization that provides critical goods and services to the underserved
Intrapreneurs who are creating innovative solutions to tackle poverty or injustice from within existing institutions by shifting institutional culture and building new collaborations
Organizational builders who are supporting the growth of poverty or injustice-focused institution from within, but not as the founder or CEO
We are looking for an entrepreneurial attitude, mindset, and approach — people who challenge the status quo.
What are the academic qualifications for the Fellowship?
There are no specific academic prerequisites.
Is there a minimum or maximum age requirements for Fellows?
No.
There is neither a minimum age requirement nor a maximum age cut off.
Do I need to currently be involved in work focused on poverty or injustice?
Yes.
We are looking for individuals who currently have a leadership role in an organization or initiative committed to fighting poverty or injustice on a full-time basis. We will, on an exceptional basis, consider applicants who are working part-time, as long as they demonstrate a full-time commitment to fighting poverty or injustice.
Can two people from the same organization apply for the Acumen Fellowship?
The Acumen Fellowship is a significant investment in an individual's leadership journey. As the Fellowship is competitive and can only offer ~20 spots per cohort, we aim to amplify our impact through the Fellows by asking them to take learnings from the Fellowship back to their teams and communities.
This means that in a given year, while multiple people from the same organization may apply, should you all meet our basic eligibility criteria, we will only be able to select one of you to advance in the selection process. We suggest keeping this in mind as you make the decision regarding whether one or more of you will apply in the same year.
Can I apply if I have taken Acumen Academy courses?
Absolutely! Taking Acumen Academy courses prior to the fellowship is strongly encouraged.
India Fellowship Eligibility
Is English proficiency a requirement?
Yes. All seminars and training are conducted in English. Conversational proficiency in English is a requirement to ensure Fellows are able to give and get the most from this experience.
Do I have to be a citizen of India to apply?
Yes. We consider applications from citizens of India. We will, on an exceptional basis, consider applicants who demonstrate a concrete connection to the region (i.e. long-term employment, residency, the focus of the social change project).
Is someone eligible to apply for the India Fellowship if they have taken part in an Acumen Fellowship in a different region?
No. Each cohort of Acumen Fellows must be comprised of individuals who have not previously taken part in an Acumen Fellowship. Candidates who have participated in other fellowships or leadership programs, or who have taken Acumen Academy courses, are welcome to apply.
Specific questions about the program?
Contact us at indiafellows@acumen.org.
India Fellowship Timing
How is the Fellowship structured?
The fellowship is a mix of offline and online seminars and workshops, involving a time commitment of approximately 30 days in 7 months.
The 2023 program structure and timelines will be communicated during the Selection Conference (mid February). The Spring cohort will commence in March 2023 and the Fall cohort will commence in June 2023.
What is the total time commitment required for the Fellowship?
The total time commitment is about 30 days over the course of the year. Whenever possible, we have scheduled seminars from Tuesday until Sunday.
Between seminars, you will be expected to spend additional time on program-related assignments, email correspondence and collaborative projects for approximately 3 hours per week.
Where will the different seminars and meetings for the program be held?
The seminars are typically held in or around major cities across India. In the past, they have been held in Bengaluru, Delhi, Guwahati, Kochi, Mumbai, Madurai, Pune, and Raipur.
For 2023, individuals will be notified the exact dates of the seminars upon being selected as a Fellow before or during the Selection Conference.
General Fellowship Structure
Which costs does the fellowship cover?
Acumen covers all fellowship-related expenses during the fellowship year. This includes all costs associated with the in-person seminars including lodging, food, transportation, etc.
Does the Fellowship provide scholarships, funding or additional benefits?
No. As this is a part-time fellowship, we do not provide scholarships, stipends, funding or insurance.
Do I automatically qualify for grant funding or an investment if I participate in the Fellowship?
No. Acumen's leadership development initiatives are completely independent of our investment activities. If you are interested in learning more about Acumen's investment criteria, click here.
What happens during and between the seminars?
During the Fellowship, Fellows are equipped with the knowledge, support systems and skills to challenge the status quo, work across lines of difference and mobilize their communities.
Our curriculum draws on powerful leadership frameworks, tools, and approaches, including Adaptive Leadership, Authentic Voice, Good Society Readings, Immunity to Change, and Polarities Management.
Fellows build trust and test new leadership skills within their cohort. This cohort-based model creates deep bonds of trust and fellowship, which persist long beyond the first year and which Fellows utilize to create greater impact.
What is the attendance policy? What if I need to miss a seminar?
The fellowship has a 100% attendance requirement, and all selected Fellows must attend all meetings (seminars and workshops) and complete assignments between seminars or face possible removal. We make exceptions for emergencies on a case-by-case basis.
Is internet connectivity a requirement to participate in the fellowship?
Yes. The primary method of communication regarding logistics and other important information is email. Assignments between seminars will be provided via an online learning platform. Therefore, all Fellows must have regular and reliable internet access that allows the downloading and uploading of documents as well as audio and video files.
How does Acumen Academy design for an inclusive experience?
Acumen Academy is deeply committed to equality, equity, diversity and inclusion - we encourage applications from all social leaders, as long as they have the motivation to make it happen.
Please reach out to us at fellows@acumenacademy.org if you have specific needs or requirements related to the application or program. We will listen to the various needs and explore options to accommodate as much as possible.
Application Timelines and Selection Process
What are the application deadlines? And what happens after I submit my application?
The application deadline for Stage 1 is Nov 25th. Upon application submission, our selection team will carefully review submissions and participation at each stage of the process, and select candidates who will advance to the next stage. At each stage of the application process, all candidates will receive communication via email from our team about the progress of their application.
How many Fellows are selected each year in each region?
In 2023, the India Fellows Program will run two cohorts (Spring and Fall) and select ~40 Fellows total in the final stage (Selection Conference).
What are the technology requirements for accessing and completing the application?
For all the 3 stages of the application process, applicants will need a stable internet connection. All application documents and components must be submitted through an online portal. We highly recommend using Google Chrome or Firefox as your browser. Late submissions (both Stage 1 and Stage 2) due to internet or technology issues will not be accepted. Please plan to submit your application well in advance before the deadline.
If you experience issues submitting any element of your application, please try submitting your application from a different browser, computer or a different location with stronger internet connectivity. If you continue experiencing issues, please contact the Acumen team via fellows@acumenacademy.org
Will I get notified after my application has been submitted?
Yes. Our system automatically sends a confirmation email once your initial application has been submitted. If you do not receive one immediately after submitting your application, please check your email settings to make sure that our emails are not caught in your spam filter. We will send emails through the following domains: @mail.smapply.net, @acumen, and @acumenacademy.org
Are recommendation letters required?
No. However, during the later stages of the selection process, we will ask you to provide the contact information of two professional references that we can contact if you make it to the third and final stage of the selection process. Your references should be people with whom you have worked closely. They should not be family, friends, or spouses.
Can I edit my application after it's been submitted?
No, this is not possible.
However, it is possible to save your application before submitting it, to return to later for editing. Make sure you double check all elements of your application before it is submitted. We cannot accept edits or changes after the fact, either through the platform or by email.
Beyond The Fellowship Year
Is post-Fellowship job placement provided?
No.
What do Fellows do after completing the program? What type of professional and personal development support does the Acumen Fellows Program offer?
Acumen is invested not only in each Fellows' growth over the course of the year-long program, but also in their development as lifelong agents of fighting poverty or injustice. After completing the first year, Fellows will receive continued mentorship and coaching. Acumen also has a very active and growing community of social sector organizations, thought leaders, and Fellows across the globe. We engage all Acumen Fellows through events, newsletters and subsequent recruitment and selection processes. In addition, after the program, the Fellows become part of a community of moral leaders who are fighting poverty or injustice in their region and across the world.
Download Application Toolkit (PDF)